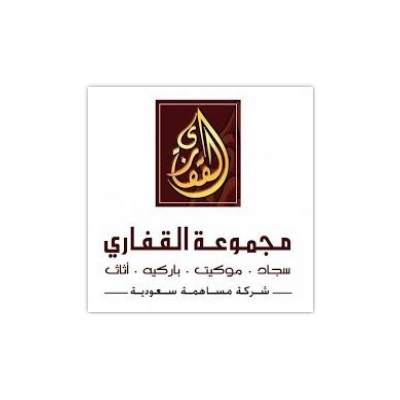 Alkaffary group is one of the most respected business houses in Kingdom of Saudi Arabia. It offers a diverse range of products ranging from Carpets, Area rugs, Flooring, Furniture. wallpaper is the latest addition to the product portfolio. Importing sophisticated products from Europe and other countries that makes it unique trading company. Alkaffary also has the distinction of having created the largest retail chain in Saudi Arabia.
Alkaffary is a flagship brand in Saudi Arabian consumer goods and an ISO certified company, have changed the perception of people about house elegance. Alkaffary groups wide and affordable range of offerings like furniture, carpet, area rugs flooring and wallpaper have not only added to the convenience, but have become style statements owing to their sleek designs and trendy looks. The product range offered is imported from France, Belgium, Germany, Turkey, china and India.
The success of Alkaffary group lies in their understanding of the Saudi Arabian Consumers, who have been long craving for stylish carpets, flooring,furniture at affordable costs. A strong distribution network of more than 100 own showrooms, several Wholesale houses helped Alkaffary group to reach its customers through the length and breadth of the country with readily available goods and excellent after sales service.